Material Relief
We take donations of blankets, sleeping bags,tents, swags and toiletries to give out to people in need.
Food Drive
Please support our Food Drive by donating non-perishable food items. The donation of food enables us to support people and families with children who are in financial difficulty and need extra support with food. No donation is too small or large, we are also looking for regular donations to keep our food stocks up so we have food to give out when families need it.
Food Drop off Points in Murwillumbah
Community Centre, Nullum St
Murwillumbah Pool (TRACS), Tumbulgum Rd
Coles Murwillumbah, Sunnyside Mall, Wollumbin Street
Murwillumbah Community Centre would like to thank all the local business's that donate fresh food for our free meal programs and thank those business's who support our Food Drive by being drop off points in the community. We also thank all the people in our community who drop in food and blankets for those in need.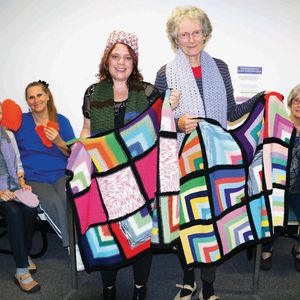 Cash donations
We rely on financial support to run many of our programs and special projects which are not funded by way of a grant.
We are also a deductible gift recipient under subdivision 30-BA of The Income Tax Assessment Act 1997.
Donations over $2 are tax deducible.
Please use one of the following options to make a donation.
Direct debit
BSB – 012745
Account No – 2808 78474
Account Name – Murwillumbah Community Centre Inc
Cheque
Send a cheque to PO Box 722, Murwillumbah NSW 2484
Thank you for your support.
Get in Touch. Get Involved.
ADDRESS
Nullum Street, Knox Park Murwillumbah NSW 2484